Educational Trip To Warsaw For International Schools
Poland's capital will not disappoint. Admire the feast of varied architecture with Gothic churches standing tall next to skyscrapers, and the marks of WWII still visible among the pastel buildings.
Our tailor-made packages include...
Free teacher places available
Breakfast and dinners throughout
Choose your excursions
01
Royal Route and Old Town Guided Tour
The Royal Route and Old Town guided tour is a great opportunity for students to learn more about how WWII and Communism affected Poland. This specific tour will look into the beginning of the war and how the city was demolished in 1939. Students will discover how the German occupation translated into the structures of the Polish state. Our local guide will then focus on Armia Krajowa and the Soviet domination in eastern Europe.
2 ½ hours
See on map
This specific tour is focusing on the Holocaust and how it affected the Jewish population in Poland. Students will find out more about the ghetto of Warsaw and its uprising and go on a memory tour.
1 hour
03
Colonel Kukliński Tour
Colonel Kukliński is known for his role in the Cold War during which he acted as a spy for NATO. He fed information to the CIA between 1972 and 1981, and was even called "the first Polish officer in NATO". On this tour students will find out more about this interesting character who played a major role in Poland's history.
0.5 hour
In 1944, the Polish resistance planned and executed a major operation to liberate Warsaw from the German occupation now called 'Warsaw Uprising'. The Warsaw Rising Museum tells the story of the residents who fought against the occupation and died for the independence of Poland. Various exhibits describe everyday life during the Rising and how fear & terror rained all over Warsaw. This tour includes a local guide.
See on map
With a choice of four game rooms, you and your teams will have 60 minutes to escape using gadgets, codes and hidden clues dotted around the rooms. If you get stuck at any point don't worry, the game masters will be on hand to help. Popular with groups, this activity is a great opportunity to build stronger bonds between students and learn how to work as a team.
1.5 hour
See on map
06
Fryderyk Chopin Museum
The world renowned Polish composer Frédéric Chopin was born in 1810 in the Duchy of Warsaw. He primarily wrote for solo piano and is considered as one of the most influential composer of the Romantic era. He died at the age of 39 in Paris. The Fryderyk Chopin Museum opened in Warsaw in 1954 in the memory of the great composer.
See on map
Typical accommodation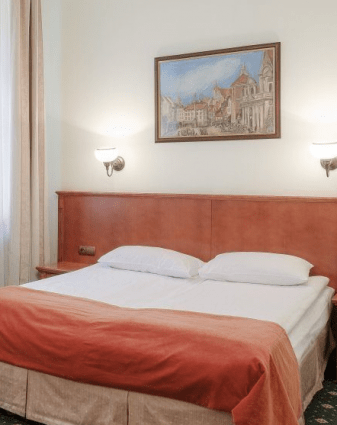 Hotel Hetman***
Why groups like it:
Centrally located
Close to public transport stops
Spacious rooms
Facilities:
Hot and cold breakfast options
Luggage storage
Tea and coffee making facilities in the room