Educational Trip To Amsterdam For International Schools
Amsterdam is packed full of educational activities that cover a range of subjects and learning objectives. Students will love the short hop over to experience a new city and soak up a different culture away from the classroom on an educational trip to Amsterdam for International Schools.
Our tailor-made packages include...
Return airport coach transfer
Breakfast and dinners throughout
24-hour emergency support
Excursions and entrances fees
Free teacher places available
Choose your excursions
01
Canal Cruise Amsterdam
A cruise through Amsterdam's canals is a pretty and peaceful way to see some of the city's most beautiful spots. Gliding through the old centre, the view encompasses elegant merchants' mansions, carillon-crowned churches and warehouses with their rich history from Holland's Golden Age.
Tip: There are 65 miles of canals that meander through the city.
1 hour
See on map
The largest collection of Van Gogh paintings in the world is housed here, along with the works of his contemporaries, Impressionists and Post-Impressionists. A visit here helps students understand the artistic context in which his works were created and the influence they had upon others.
Tip: The permanent collection includes 200 paintings, 500 drawings and more than 700 letters.
2 hours
See on map
The Netherlands' largest museum houses a fantastic collection of Dutch masters from Rembrandt to Vermeer and Frans Hals. Students can trace the developments and continuities of artistic styles and techniques. Reopened in April 2013 after major renovations, the collection also encompasses objects from Netherlands' cultural history and Asian art.
2 hours
See on map
04
Anne Frank House, Amsterdam
The building where Anne Frank hid from Nazi persecution sits on the Prinsengracht canal. As well as the preservation of the hiding place and an exhibition on the life and times of Anne Frank, the museum acts as an exhibition space to highlight all forms of persecution and discrimination. Photo © Konrad Glogowski.
Tip: The museum is too small for guided tours but there are free guidebooks and an introductory talk.
1 hour
See on map
05
Stedelijk Museum of Modern Art
This spacious museum shows modern and contemporary art and design from early 20th century up to the 21st century. It reopened in 2012 after renovations and features artists such as Wassily Kandinsky, Ernst Ludwig Kirchner, Marc Chagall, Henri Matisse, Jackson Pollock, Karel Appel, Andy Warhol, Willem de Kooning and Gilbert and George.
2 hours
See on map
The Kröller-Müller Museum approximately two hours from Amsterdam in the De Hoge Veluwe National Park is renowned for its large collection of paintings by Vincent van Gogh. The museum is also home to impressive works by George Seurat, Pablo Picasso, Fernand Leger, Piet Mondrian and many other great painters.
1-2 hours
See on map
This miniature park is home to a range of perfect 1:25 scale model replicas of famous Dutch castles, public buildings, and large industrial projects. Students can learn the stories behind the buildings and interact with exhibits, loading containers on a cargo ship in the port of Rotterdam, or operating the Oosterscheldekering storm surge barrier.
Half day
See on map
Zaanse Schans is the Netherlands in a nutshell: a town of traditional Dutch crafts and architecture, with six windmills, a wooden shoe workshop, a cheese farm and more. Some think it's an open-air museum, but actually, Zaanse Schans is simply a town full of extraordinarily well preserved architecture and traditions. It is both a fun and informative day out.
Half day
See on map
9
This is Holland – Amsterdam
This new educational attraction, open from September 2017, will allow groups to take a virtual flight experience above Holland's beautiful landscapes using the latest I-ride technology. Specialised vehicles suspended above the ground move with the film to offer an exhilarating experience of flying. A pre-flight edutainment presentation explains how Holland was created from sea and swamp.
1 hour
See on map
10
Mathematic Scavenger Hunt
Discover the hidden mathematics in one of Amsterdam's city squares, Westermarkt. Students will explore the outside of a church from the 1600s through a fun scavenger hunt as they unlock mathematical facts about Amsterdam's history – including a famous mathematician that once called this square his home. Mathematics covered includes ratios, averaging, Roman numerals, order of operations and can be adjusted to suit students level. Most suitable for KS3 and KS4.
1 hour
Seat of the Dutch government and home of many International organisations, The Hague is considered the second capital of the United Nations. At Scheveningen you can visit the Sea Life Centre and the Omniversum Imax film centre. Close to The Hague discover the Netherlands in miniature at Madurodam.
Half day
See on map
The Amsterdam ArenA was officially opened in 1996 as the new home for Ajax, Amsterdam's world renowned football team. The Amsterdam ArenA was the first football stadium in Europe with a retractable roof. The stadium has 2,229 seats and a further 820 seats in sky boxes. The stands are among the steepest in Europe, with the second tier having a 37 degree angle. The Amsterdam ArenA offers guided "World of Ajax" tours that include the press room, mixed zone, VIP areas, and dressing rooms. The guided tour lasts about 60 minutes and in English and Dutch.
1.5 hours
See on map
NEMO is the largest science centre in the Netherlands. Discover five floors full of exciting things to experience in this iconic building designed by architect Renzo Piano. NEMO is the perfect place for anyone with an inquiring mind. Everything in NEMO is connected to science and technology.  After a visit to NEMO, you will know why bridges are so strong, what you will look like in 30 years, why you look so much like your parents, how to purify water, what happens when you kiss, how lightning and satellites work and much more.
2 - 3 hours
See on map
×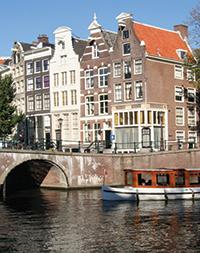 ×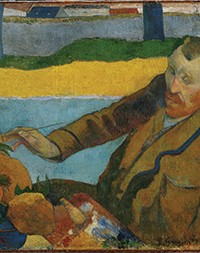 ×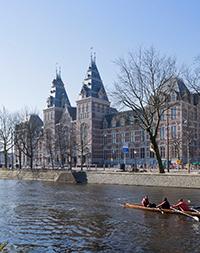 ×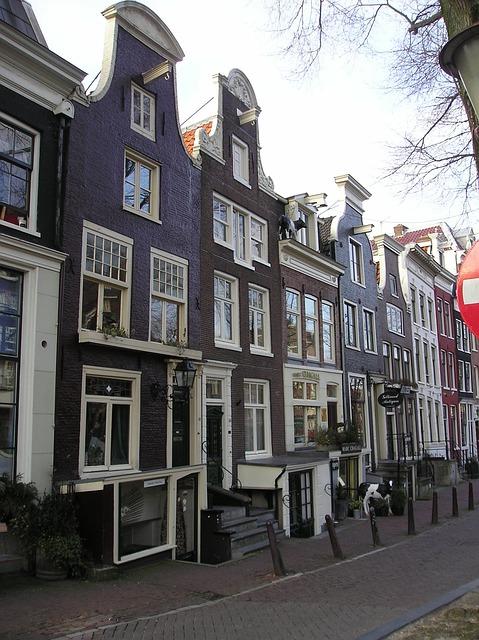 ×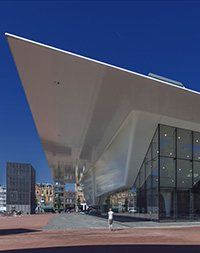 ×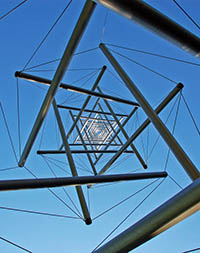 ×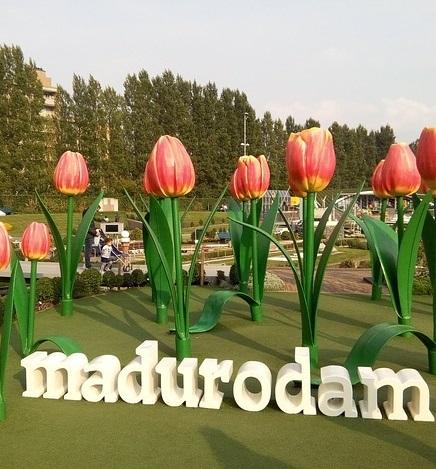 ×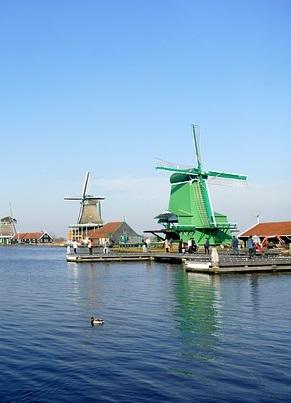 ×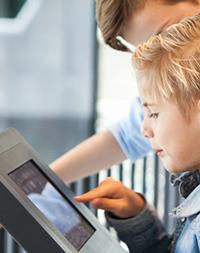 ×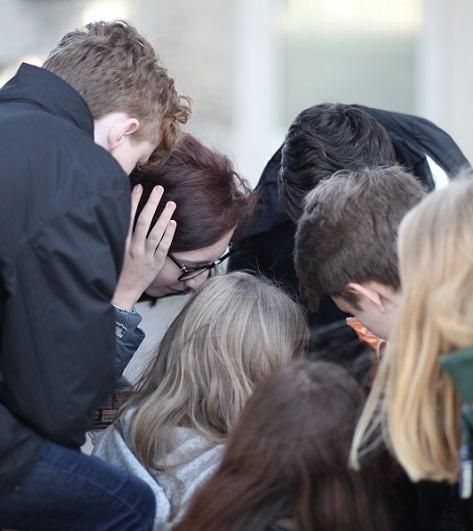 ×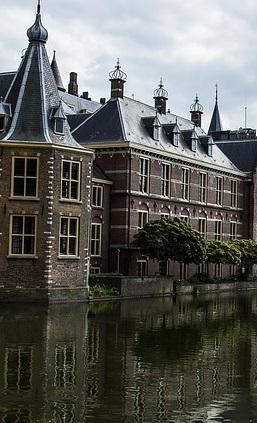 ×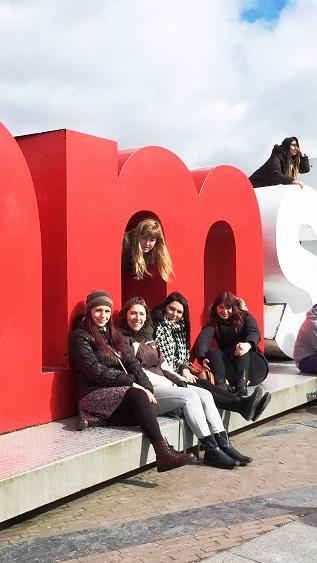 ×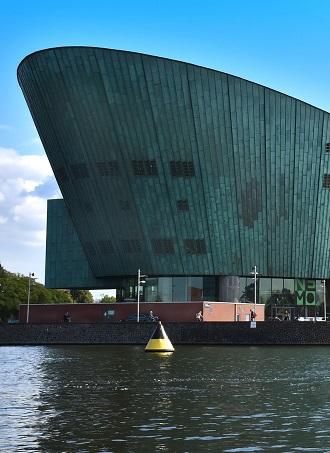 Typical accommodation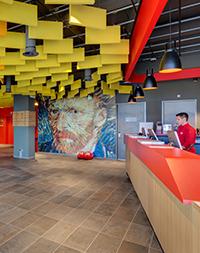 Meininger Hotel Amsterdam City West ★★★
See on map
Why groups like it:
Excellent public transport links to central Amsterdam
Modern purpose built hostel accommodation
Close to nearby major attractions
Located by Sloterdijk railway station
Facilities
24 hour reception
Multi-bedded rooms for 4-8 students all with private facilities and flat screen TV
Free Wi-Fi